We proudly create meaningful gifts from the heart.
Find plenty of ways to show your support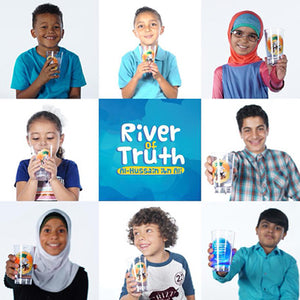 The Helpers
Help us create a strong bond between children and Imam Al-Hussain (pbuh), the same way they look at superheroes as inspirations for them. Imam Al-Hussain has taught us all to never give up and always strive for peace and justice in everything we do.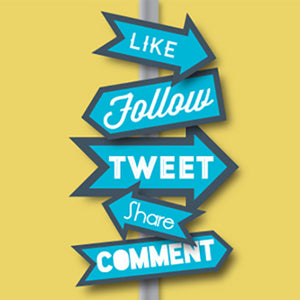 The Power of Sharing
Whether your mosque, community center or school is big or small, it's a cornerstone of your community and we need your help in making a difference!
Share the River of Truth commercial on your website, social media platform, e-blast or newsletter.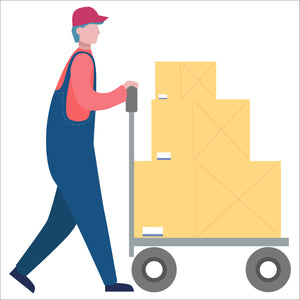 We Offer Volume Discounts
We do encourage our customers to place large orders and we are pleased to offer volume discounts. We are happy to provide cost estimates to all customers seeking a quote. Please drop us a line on our contact page.
Contact Us
Testimonials
A product that I'm happy to endorse. Get one of these cups to gently imprint the name & memory of Imam Hussein into your kids. Keep it up!

Sayed Mahdi Modarresi, Founder of Ahlul Bayt TV
Great business to support. Creative way to keep children connected to Ahlul Bayt.

Shaykh Azhar Nasser, Founder of Tasneem Institute
This is a great project to help inspire children to learn about Imam Husayn's great stand against injustice & oppression. Please support.

Sayed Hadi Qazwini, Researcher & Educator
Nice product and good idea

Sheikh Mohammed Al-Hilli
A project for Imam Hussain (as) worthy of support.

Sayed Hossein Qazwini
May Allah (swt) bless this project, there is nothing greater in reward with respect to the Imam Hussain (as) than keeping his name living and embedding his greater cause in the hearts of the coming generation.

Sheikh ‎Safdar Razi‎
This new initiative is definitely a step in the right direction. It's worthy of our support and backing. Its minds like this in our community that should me supported, encouraged and prompted when they come up with ideas that are very creative and innovative and help our younger generation connect with the true super heroes of this world.

Sheikh Jehad Ismail
Excellent idea mashallah! This is a great way to get children to remember Imam Hussain (as).

Zahra Al-Alawi, TV Presenter
Wonderful initiative, check it out!

Nouri Sardar, Poet & Filmmaker